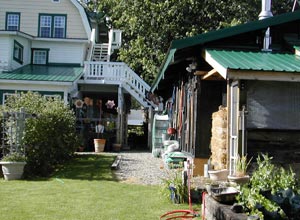 Mountain Biking
The Methow Valley Inn is located at the heart of some of the finest mountain biking country to be found anywhere.   From April through November, hundreds of miles of single track and forest service roads can be accessed either directly from the Inn or with a short drive into the mountains.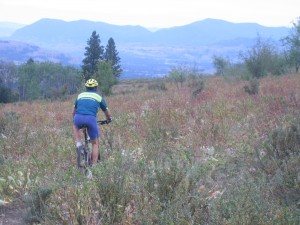 The trails and roads run the gamut of difficulty to suit everyone from the novice who would like to experience mountain biking for the first time to the experts who are looking for more challenge.
The scenery is unsurpassed with many rides taking in mountains, lakes, rivers and forests on the same ride. When it's rainy and muddy west of the Cascades, it's often sunny and nice in the Methow Valley.   Cool clear days make spring and fall ideal times to mountain bike in the Methow and these are times riders are likely to have trails and roads all too themselves.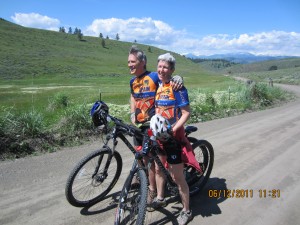 Come and experience mountain biking in the Methow Valley.    If you would like to rent bikes, take lessons, or just need advice on the best roads and trails to suit your skill and ambition, we can take care of you.
Make use of our "bike shop" for minor repairs, tune ups, or just cleaning your bike between rides.