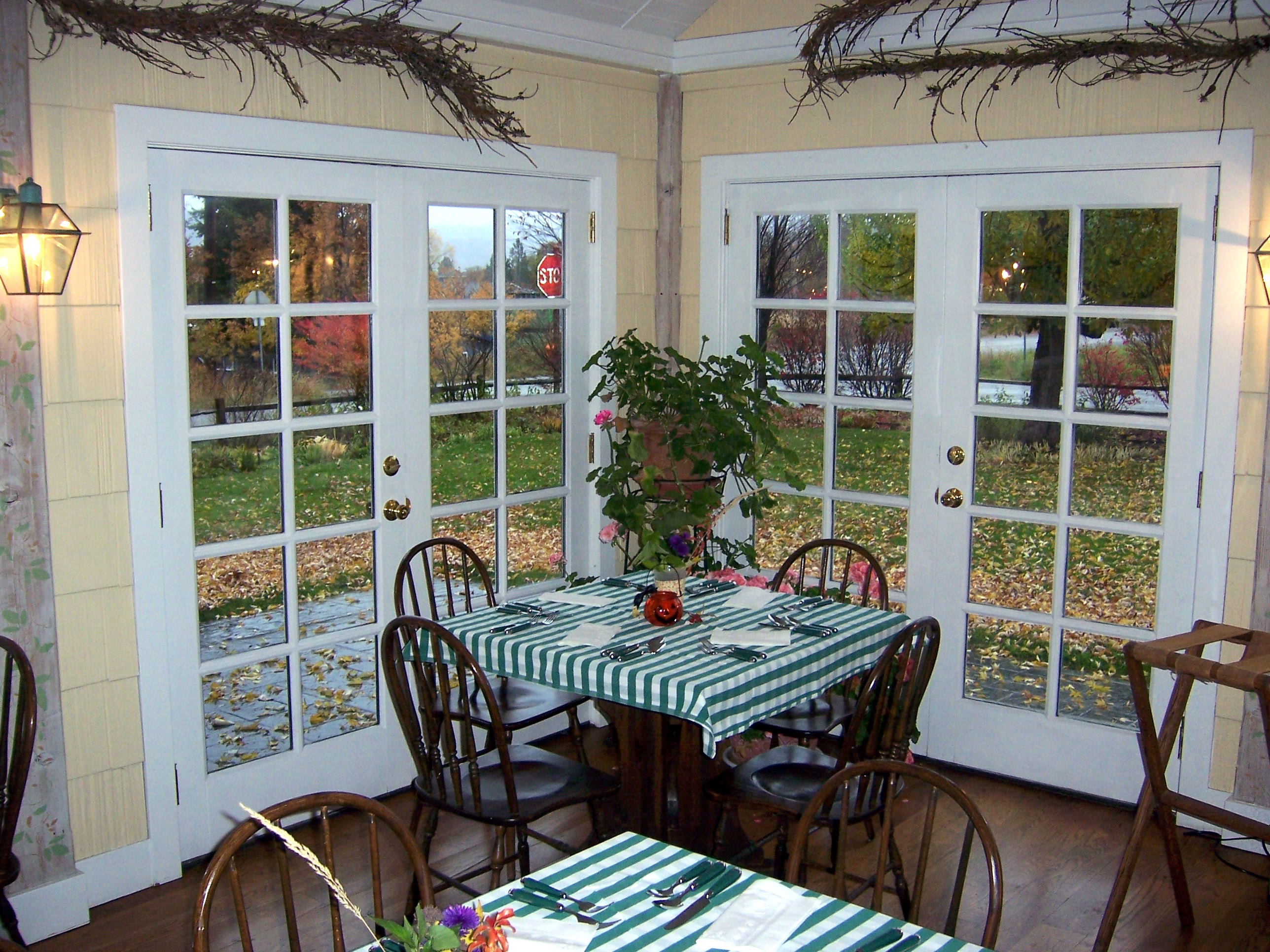 Eating at the Inn
The Methow Valley Inn is unique in terms of offering so many options for having food delivered to the Inn for eating meals "in". It is perfect for those times when you cannot tear yourself away from the comfort of the Inn or the warmth of the fire, but your group just do not have the oomph to plan and cook for themselves.
Several of our favorite neighborhood businesses and local caterers are willing to both cater & serve meals to groups at the Inn OR deliver meals for your preparation in the Inn kitchen. The delivery option could be especially helpful for your first night when you may be driving from the East or the West side and arriving at dinner time. We recommend all three of these caterers wholeheartedly and they are happy to plan ahead with you to make sure there is a hot meal waiting for you, salad in the fridge and dessert on the counter when you arrive. How much better could it be?
Contact our favorite caterers:
Our friends and neighbor businesses:
The Cinnamon Twisp Bakery is right behind the Inn and serves lattes, pastries and great lunch options to eat in or to take to your day's adventures. Their signature pastry, the Cinnamon Twisp, is FAMOUS, and deliciously deserving of it's fame. The bakery is also a favorite local hang out. Closed Sundays in the off season. Ask Katie (the owner) or any of her wonderful staff, about morning deliver of hot baked goods or quiches.
Also across the alley from us is the Glover Street Market, a small but excellent health food store with juice and lunch/breakfast bar (the bar is closed on Mondays). The store is open 9-6 except Sundays. They have a fine wine tasting in their cellar from 2-6pm on Saturdays for $2/pour. Also contact the market at gloverstreetmarket.com or call 509-997-1320 to ask about their new "Platters" created especially for take out appetizers and meals. They are as beautiful as they are delicious and so hot off the presses we couldn't get more information on our website by today's updates.
Our local grocery store, and the best in the Valley, is Hank's Harvest Foods directly south of us on Highway 20. Hank's has a great selection of meat (much of it locally ranched), homemade brats, appetizers and cheeses, plus all the basics. Also a great place to shop is Chris Thompson's Meats. It is on the Twisp-Carlton Road about 2 minutes from Highway 20. Chris does cuts of all kinds of meat, many homemade sausage varieties and a killer Jambalaya.